The miniVNA Tiny
What is a VNA?
A VNA is a form of RF network analyzer widely used for RF design applications.
A VNA may also be called a gain-phase meter or an automatic network analyzer.
An SNA is functionally identical to a spectrum analyzer in combination with a tracking generator.
Vector Network Analyzer measures both amplitude and phase properties
Source: https://en.wikipedia.org/wiki/Network_analyzer_(electrical)#VNA

[Top][Home]


---
Short list of Tips
Allow 20 minutes for the miniVNA Tiny to warm up for best results
RL is S11 (return Loss), TL is S21 (Transmission loss)
Low power out of the DUT port can be limiting
There is no ability to control the power output level of the DUT port
0 - 1.5 GHz is more accurate than 1.5 to 3GHz
It reaches more than 50 degrees, and should be calibrated at that temperature, NOT when it is cold!
For more accurate results let the Tiny warm up for a half an hour and re-calibrate on each powerup.
Do not leave a piece of coax on the (DET) Detector port. If you do it seems to affect the readings
in reflection , itcan be solved with the use of chokes.
Source: https://www.eham.net/reviews/view-product?id=11879

[Top][Home]
---
Downloading vna/j Installation
Download vnaj and save to ~/packages/vnaj from:
http://download.dl2sba.com/vnaj/3.3.4/



a href="http://vnaj.dl2sba.com/index.php?option=com_content&view=article&id=11&Itemid=118">http://vnaj.dl2sba.com/index.php?option=com_content&view=article&id=11&Itemid=118

vna/J 2.8.x Installation guide:
http://download.dl2sba.com/vnaj/manuals/Installation/InstallationGuide.pdf [Top][Home]
---
References
Measuring with a miniVNA:
https://www.nonstopsystems.com/radio/frank_radio_coax-sw.htm

vna/jk Using a MiniVNA Tiny (from Mini Radio Solutions) with Ubuntu Linux
FEBRUARY 28, 2018 by Graham - G3YJR
https://g3yjr.wordpress.com/2018/02/28/using-a-minivna-tiny-from-mini-radio-solutions-with-ubuntu-linux/

INSTALL ORACLE JAVA 8 IN UBUNTU OR LINUX MINT VIA PPA REPOSITORY [JDK8]
Author: Andrew | Posted: September 05, 2012 | Updated: April 18, 2019
http://www.webupd8.org/2012/09/install-oracle-java-8-in-ubuntu-via-ppa.html

vna/J - the JAVA way to the miniVNA
DOWNLOADS VNA/J
http://vnaj.dl2sba.com/index.php?option=com_content&view=article&id=11&Itemid=118

RUNNING VNA/J ON LINUX MINT 19.1 (UBUNTU)

http://vnaj.dl2sba.com/index.php?option=com_content&view=article&id=120:running-vna-j-on-linux-mint-19-1-ubuntu&catid=16&Itemid=101

vna/J 2.8.x Installation Guide by Dietmar Krause DL2SBA - 29th September 2012
http://download.dl2sba.com/vnaj/manuals/Installation/InstallationGuide.pdf

Measuring with a miniVNA:
https://www.nonstopsystems.com/radio/frank_radio_coax-sw.htm

[Top][Home]
---
Install Java on Ubuntu 18.04
https://www.digitalocean.com/community/tutorials/how-to-install-java-with-apt-on-ubuntu-18-04
Make sure only one copy of the application is running, otherwise the port will appear locked. The first to run will have access to the port and the other invocation will not alow the "setup" option to access the port.

Also make use you are part of the dialout group and that the port has dialout permissions.

[Top][Home]


---
Android BlueVNA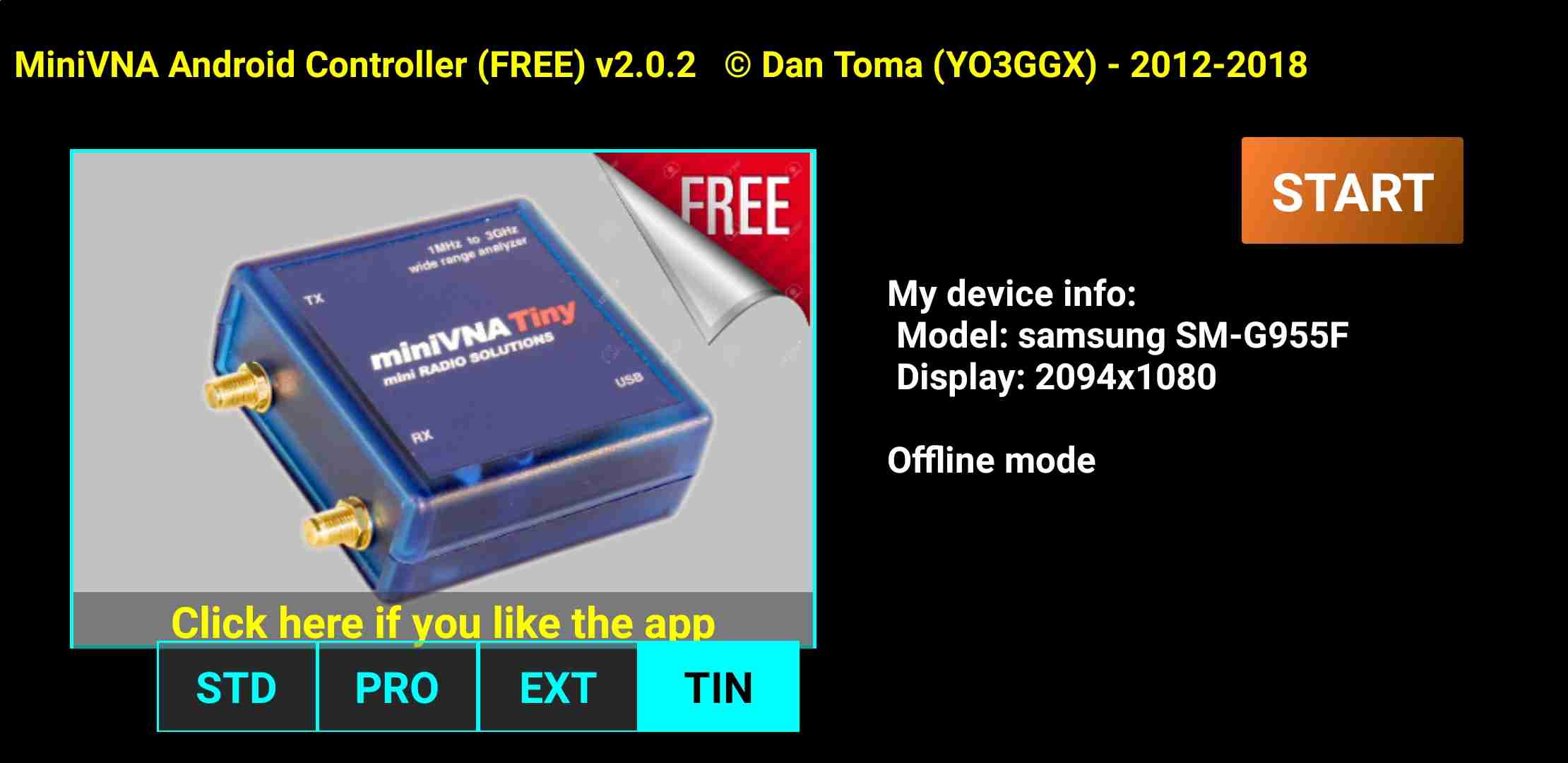 On an Android phone search the Play Store for Dan Toma's "Blue VNA" and install.

Blue VNA Android Application User's Manual - Version 0.9.4 Jul 1, 2014:
http://www.yo3ggx.ro/btvna/doc094/index.html

[Top][Home]


---
Alternate Products
https://www.sdr-kits.net/introducing-DG8SAQ-VNWA3
[Top]
[Home]
---
Glenn Lyons VK4PK
glenn@LyonsComputer.com.au
Ver:gnl20200218 - pre published v0.9