USB 4-Port Step Down Power Supply Module
Version One (KIM-005 Style, TPS40057 based Module):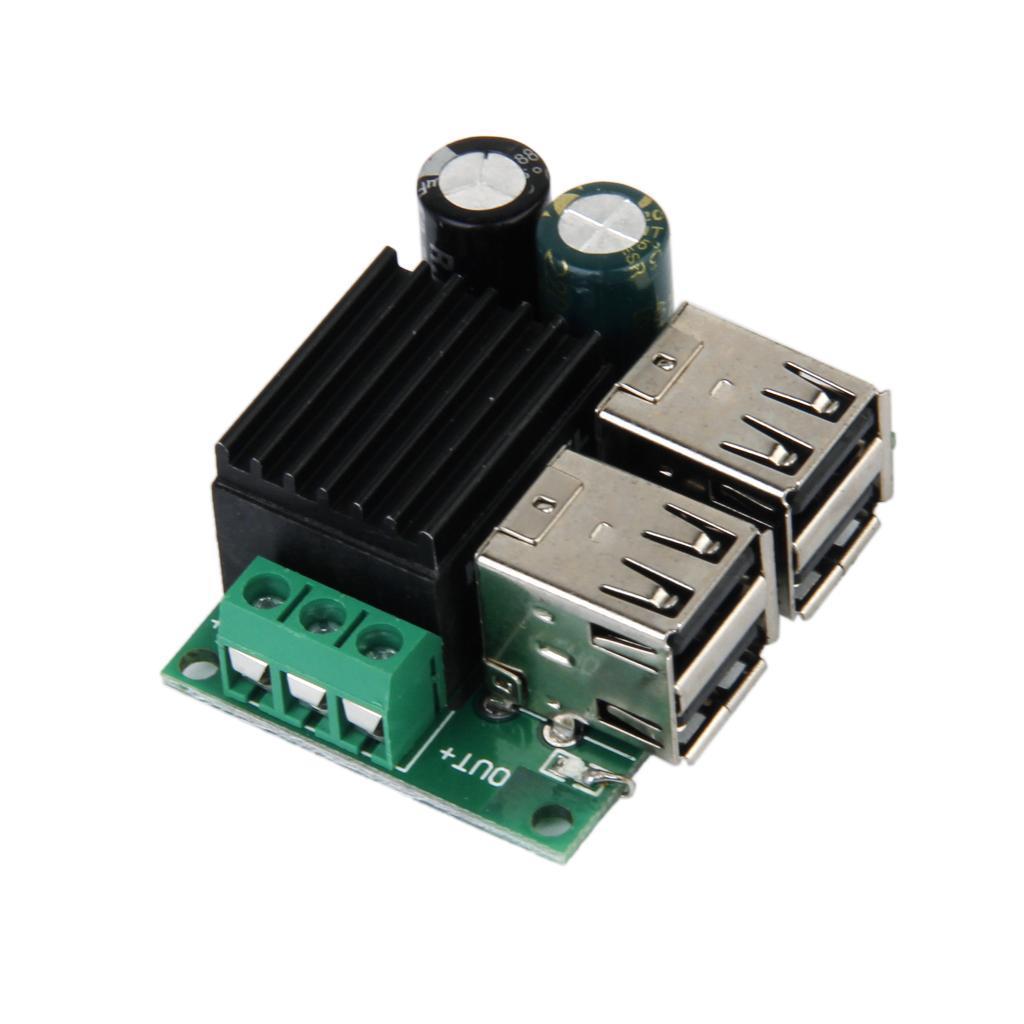 Version Two (A5268 Based Module):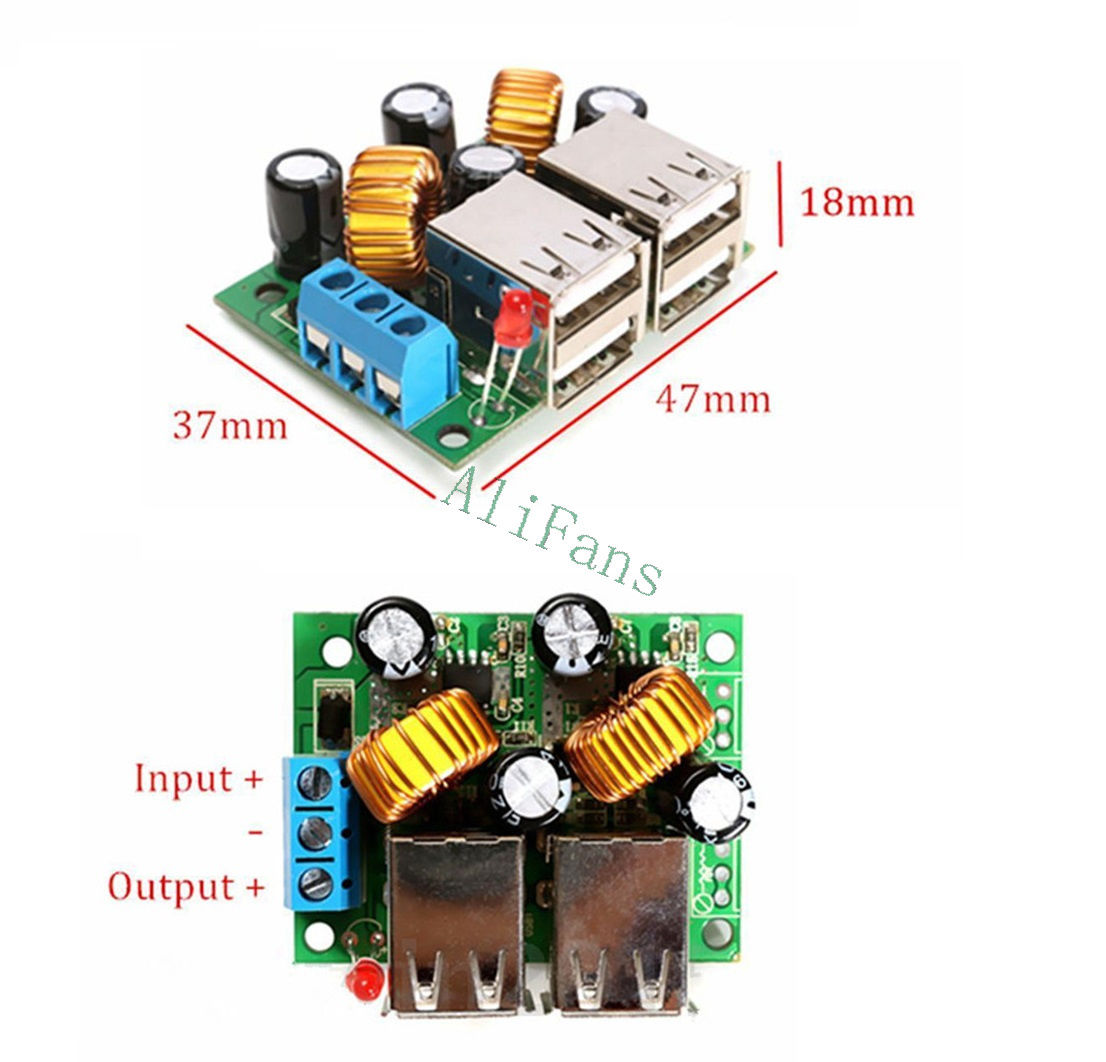 This 4 USB port module has been supplied in various format and based on very different chipsets: KIM-055L (Packaged TPS40057), TPS40057, and A5268

[Top][Home]
---
Version 1 - The KIM-005 Style, TPS40057 based Module
The Original KIM-005L Module:
DC Buck Step Down 4-Port USB Power Supply Module based on the KGCOMP KIM-055L convertor. The KIM-055L is a voltage switching regulator providing capable of driving a 5A (max.8A) load with good performance and economic DCDC convertor. It uses KGCOMP power module with minimum components to provide simple 5V 5A reliable output. 2x capacitors 270uF 16v & 470uF 35v to provide guard noise filter at input and output
Specification:
Input: 8 to 20V
Output: 5V
Current: 6A
Max power: 30W
Size: Approx. 4.8 x 3.9 x 2.4cm / 1.9 x 1.53 x 0.95 inch
Core components: TPS40057 chip
This imges shows the internals of the KIM-055L: Internal IC module is TPS40057, high efficiency, small sized, and low heat producing chip.
The TPS40057 Chipset:
Wide Input (8V-40V) up to 1MHz Frequency Synchronous Buck Controller, source/sink with prebias.
TBS4005 Example Circuit:


The TPS40057 chip: http://www.ti.com/product/TPS40057

Texas Instruments Datasheet: http://www.ti.com/lit/ds/symlink/tps40057.pdf

Version 1 KIM-005 Style, TPS40057 based Module: eBay Purchase:

[Top]
[Home]
---
Version 2, The A5268 Based Module

Specifications:
Name: USB Step-down Power Supply
Material: A5268 chip and copper
Dimensions:37 * 47 * 18mm
Current: 5 A maximum

Function:
Designed for 5 volt appliances with a max of 25 watts.
40057 chip protection mechanism, the output voltage is grounded (short circuit).
USB socket provide standard 5 volt.
This module has adopt the A5268 chipset. It is the safe and efficient.
A5268 chip protection mechanism, the output voltage is zero.
Efficient, synchronous rectifier with efficiency as high as 94%.
All four USB connectors are brass.
Must be at 9 ~ 40 v wide input can be used in the car.

The A5268 is a fixed frequency monolithic synchronous buck regulator that accepts input voltage from 4.75V to 28V. Two NMOS switches with low on-resistance are integrated on the die. Current mode topology is used for fast transient response and good loop stability.
https://datasheetspdf.com/pdf-file/971148/ANPEC/A5268/1
[Top]
[Home]
---
Glenn Lyons VK4PK
glenn@LyonsComputer.com.au
Ver:gnl20180607 - pre published v0.9